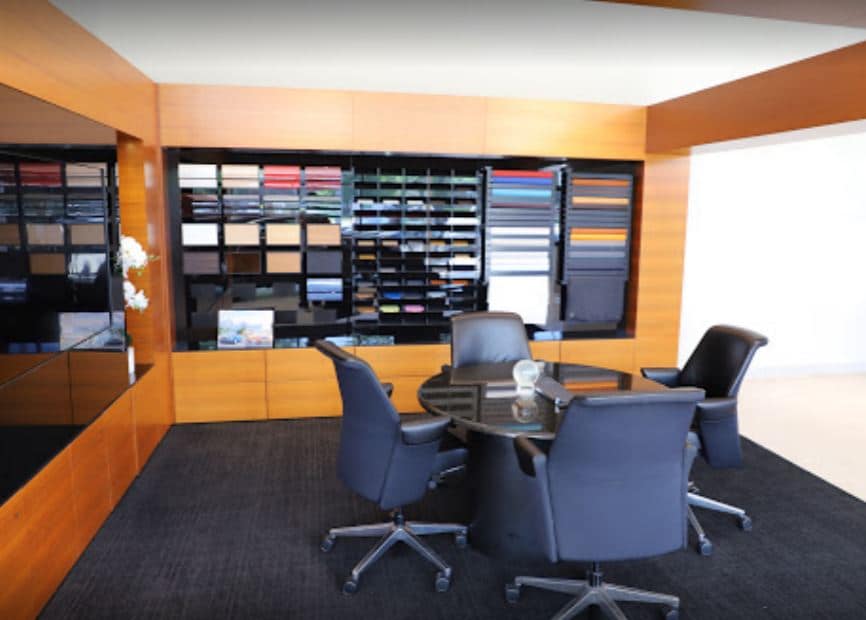 For many, a Rolls-Royce is the pinnacle of luxury, and if you're in position to purchase such a high-end vehicle, you want to make sure it's one of a kind. To ensure that it is, place a custom order with Rolls-Royce Motor Cars Raleigh. Custom ordering allows you to design your vehicle exactly how you want. Take your place alongside an exclusive club of motorists.
Bespoke Customizations
Custom ordering a Rolls-Royce allows customers to design a vehicle exactly how they want. As such, we give complete control to our shopping on how every aspect of their vehicle is customized. From fabrics and colors to stitching and finishes, our bespoke team will hand-craft your vehicle to create something uniquely special.
Placing a Custom Order
Because every Rolls-Royce can be custom-made to your specifications, reserving your vehicle with us is the perfect way to ensure your needs are met. You can choose to place a custom order through us online, over the phone, or in person. Once you've chosen the model that best suits your lifestyle, you can make your bespoke customizations. When you visit our showroom, we can present you with the many available options including fabrics, colors, and finishes.
Reserve Your Rolls-Royce Today
When you're purchasing a Rolls-Royce, you want one unlike any other. To ensure it is, you can place a custom order to customize every aspect of your vehicle. When you're ready to design your custom Rolls-Royce motorcar, choose our Raleigh dealership, and our team will gladly assist you.