Rolls-Royce Ghost Extended in North Carolina
Find Clarity and Serenity with the Rolls-Royce Ghost Extended
When you sit inside the Rolls-Royce Ghost Extended, you are transported to a different place. A place of absolute tranquility. It allows you and your fellow passengers to stretch their legs and wrap themselves in sumptuous comfort with full grain or perforated leather.
This premium sedan is not so much an automobile but an occasion for reflection.
Elegant Sophistication

---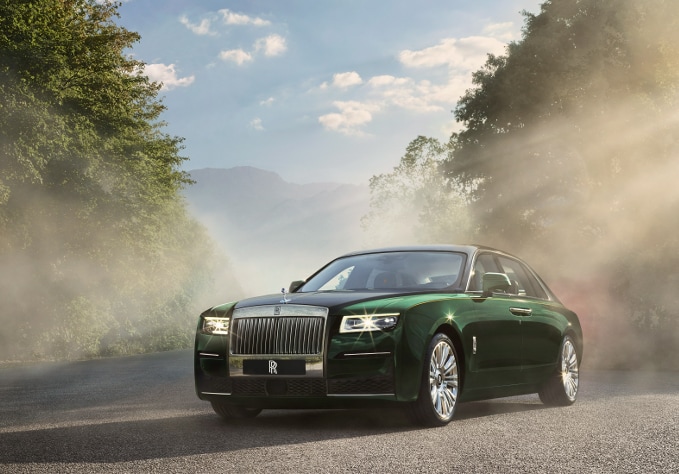 The exterior of the Rolls-Royce Extended is of particular refinement. The paintwork, for instance, requires five coats of paint to be applied with a high-gloss lacquer to give it its rich, deep finish. The signature Spirt of Ecstasy ornament rises from underneath to the hood, cutting through the air as you drive along. 
Further, the bespoke coach lines are handcrafted by skilled artists with calming hand.
Bespoke Capability

---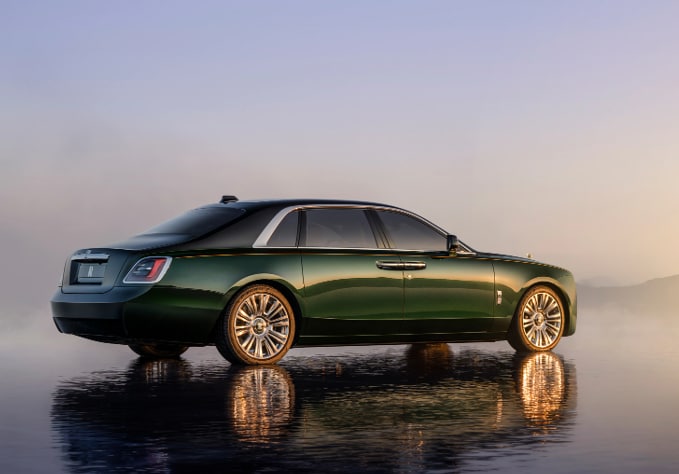 To ride you along on your journey, the Rolls-Royce Ghost Extended is powered by a 6.6-liter V12 engine that delivers 563 horsepower and 575 pound-feet of torque, taking you from zero to 60 miles per hour in 4.7 seconds. The eight-speed automatic transmission delivers shifting through the rev range, ensuring seamless shift as you go along.
Inside the Rolls Royce Ghost Extended, you can gaze upon the straight-grain wood trim and premium leather upholstery. If you are in a celebratory mood, the rear seat cabin features a champagne cooler with the finest crystal glass, making the moment more special. In addition, you can have additional infotainment screens allowing the rear seat passengers to enjoy their favorite media and content.
If you need to step out in the rain, a Rolls-Royce umbrella is stored neatly in the doors.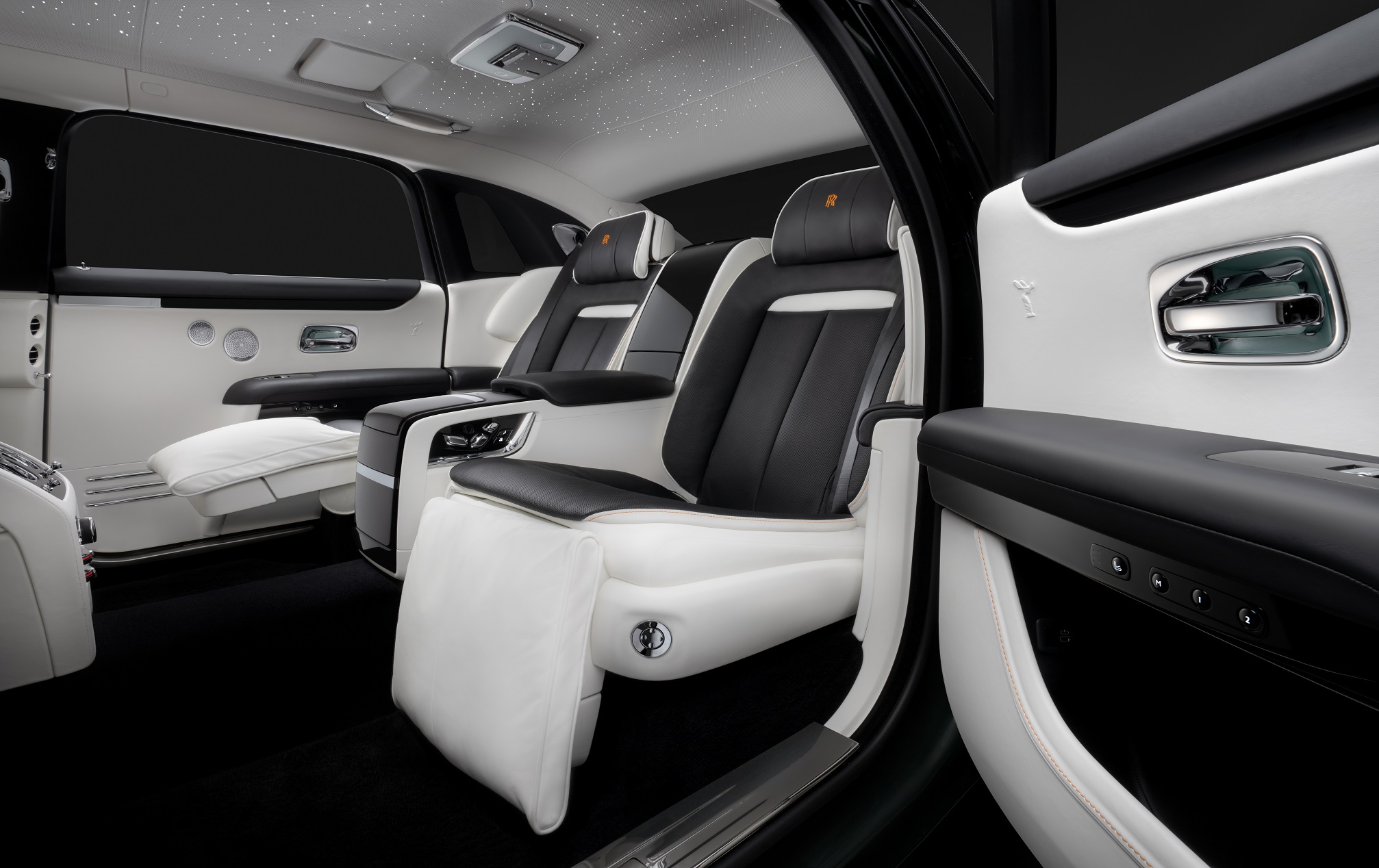 Designed for the Soul
Each new Rolls-Royce Ghost Extended model is built and bespoke for every shopper. You can work with the Rolls-Royce design team to create a model bespoke for you, featuring custom colors, trim and upholstery material, features, and options. If you think it, we can create it.
How Can We Help?
* Indicates a required field